A NASCAR Cup Series champion and a Daytona 500 winner will be teammates this year — just not in the NASCAR Cup Series.
Bobby Labonte, who captured the Cup Series championship in 2000, will team with 2008 Daytona 500 winner Ryan Newman for select events on the NASCAR Whelen Modified Tour in 2023.
The pairing, which first worked together during the season finale last year at Martinsville Speedway, will drive for Sadler Stanley Racing thanks to sponsorship from Pace-O-Matic. The cars will be maintained by PSR Products, a chassis and parts business led by Phil Stefanelli.
Both drivers have their own reasons for racing modifieds at this stage in their careers. Labonte credited an invitation to go watch modified racing at Bowman Gray Stadium in Winston-Salem, North Carolina, with getting him interested in racing the cars that are affectionately known as ground pounders.
"Bowman Gray is close by, and I kind of got the invite to go up there and watch. I just kind of got the fever," said Labonte, 58, who was inducted into the NASCAR Hall of Fame in 2020. "It just kind of stuck with me as far as wanting to do it."
Labonte has spent the last two seasons racing modifieds in the Southeast for team owner Mike Smith, whose small operation helped Labonte get his feet wet in the division. But the team had a limited budget and a crew that had full-time jobs away from the race shop.
That's where Sadler Stanley Racing, owned by former NASCAR driver Hermie Sadler and Virginia State Senator Bill Stanley, enters the picture.
"We had one car and one motor. It was hard. Everybody works full time, so it was hard to get any more out of it than that, and I think I wore everybody out, to be honest with you," Labonte said about Smith's team. "Obviously I've known Hermie for 20, 25 plus years, and I met Senator Stanley the year before last.
"Whenever the opportunity came about and they were wanting to expand a little bit to a two-car team, Pace-O-Matic wanted to run some Northern races, we threw one in at Martinsville last year at the last minute, but we're going to have a more serious effort this year."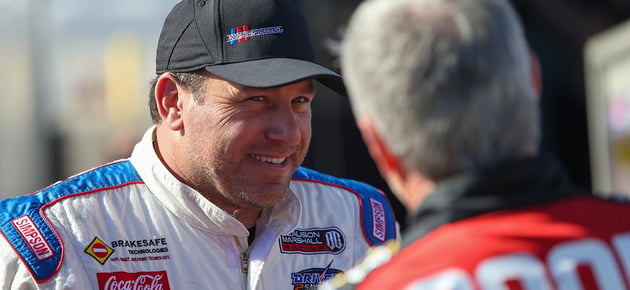 The 2023 season marks Newman's second year working with Sadler Stanley Racing after partnering with the team for three events last season.
They worked together for the first time during the NASCAR Whelen Modified Tour event at Richmond Raceway last year, when Newman led laps early and finished 13th. He followed that with a victory in a non-NASCAR event at North Wilkesboro Speedway and a third-place finish in the Tour finale at Martinsville.
For Newman, who stepped away from the NASCAR Cup Series following the 2021 season, everything revolves around the racing schedule of his daughter, Brooklyn. That includes his own racing schedule.
"I don't want to be racing and say that she can't," said Newman, whose car will carry additional backing from Aggressive Hydraulics and Montrose Molders. "My first priority is whenever she can go to the race track, we go. Then whatever there is left for fillers, for me there are opportunities to go race.
"Ultimately, I just want to go race what I think is a really cool race car. Very little downforce, a whole lot of tire, a lot of motor and pretty respectful drivers when it comes to talent."
Unlike Labonte, Newman has extensive NASCAR Whelen Modified Tour experience. He made his first Tour start in 2008 and has competed in 32 events through the years, winning four times.
He believes he can add to that win total with Sadler Stanley Racing.
"We proved at North Wilkesboro and Martinsville that we're a good combination," said Newman, 45. "Hermie understands the business of racing; he understands being a driver. I can't say he completely understands being a crew chief, because I don't know that he ever has, but I think he understands enough about racing that it's easy to have a conversation with him.
"Senator Stanley is a combination of a race fan and a car owner that lives and breathes it. He's ultimately just engaged. He's a behind-the-scenes guy that most race teams don't have. It's good to have him being part of it."
Labonte has specifically identified the events at Richmond, North Wilkesboro and Martinsville as races he's planning to enter in 2023. Newman hasn't revealed his exact schedule, other than that he plans to stay close to home.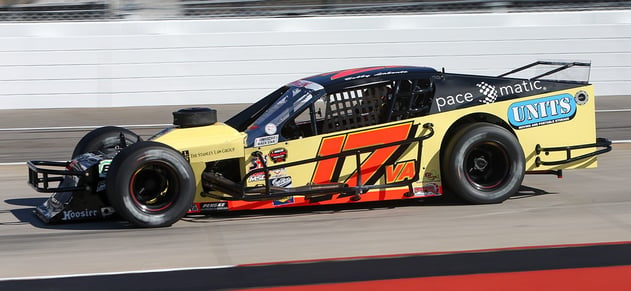 Much like Newman, Labonte believes the Sadler Stanley Racing team will be competitive wherever they go. A visit to Victory Lane for either driver isn't out of the question.
"I want to go out there and definitely give it my best and learn as much as I can," Labonte said. "I'm racing against guys who have done this all their lives or some type of short-track racing all their lives, and I haven't.
"I really feel like the opportunity we have with Sadler and Stanley — we can be competitive everywhere we go. If we're not, it's probably going to lay on me as far as what I don't know about a track or what this car is going to do or things like that."
Labonte and Newman raced against each other for years at NASCAR's top level, but this marks the first time they will have raced on the same team. Both are confident they'll quickly get up to speed with one another.
"It'll be interesting no doubt, because we're both competitive, we're both passionate, we both have a resume that speaks for itself," Newman said. "I think there are going to be a lot of guys in the garage that will be respectful to us, and I think there will be some guys who will want to outrun themselves and overachieve their talent abilities just to say they beat us.
"I look forward to being a teammate to Bobby and working together."
Labonte echoed Newman's thoughts. He believes the two drivers will only make Sadler Stanley Racing better.
"For me and Ryan, we pretty much know what it is to have teammates and how all that works," Labonte said. "You've got to make it work. With him, it's easy, because we've got a lot of the same similarities as far as likes on the track and off the track. Communication and relationship will be easy for me I think.
"I know his goal is the same as mine. Our goal is to help SS (Sadler Stanley) Racing get better week in and week out."
Originally published at Nascar.com