At Pace-O-Matic, we find ourselves reflecting on a remarkable journey - a journey that began 45 years ago when our founder, Michael Pace, embarked on a road trip across the Western United States. The mission was simple: a leisurely drive from his home state of Georgia to explore the natural wonders of Glacier National Park and the many other breathtaking destinations along the way.
It was during this adventure that he found himself making an unexpected detour to Cheyenne Frontier Days. Though the specific musical act that lured him in escapes his memory, the impact this event had on his 21-year-old self remains crystal clear – it was nothing short of life-changing.
"I fell in love with the West," Michael recounted in an interview with Cowboy State Daily. "I grew up in Atlanta, but I'd rather be out in the Northwest or the Northern Rockies. That's my favorite. Wyoming and Montana are really what I call the Northern Rockies."
This love affair with the Western United States would later lead him to acquire a ranch near Encampment, Wyoming, and lay the foundation for Pace-O-Matic. Our company specializes in creating coin-operated skill games designed for establishments like restaurants and bars, offering a supplementary income stream to our partners.
Today, Pace-O-Matic stands as the largest distributor of skill games nationwide, with a presence in six states, including Wyoming, where we're known as Cowboy Skill Games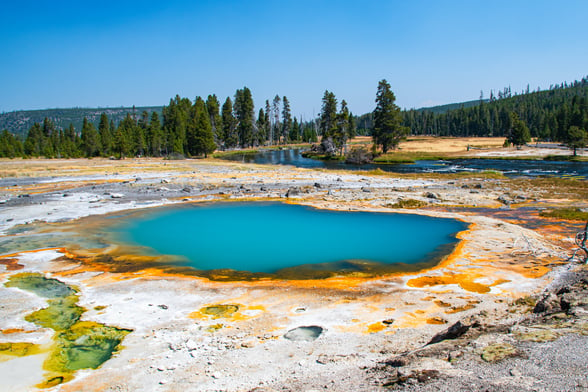 Our admiration for the West, particularly Wyoming, continues to drive us to invest in the Cowboy State. Recently, Michael and his wife, Karmin, announced their support for the Field of Blue statue as part of Cheyenne's Bronze Project, featuring 51 remarkable bronze artworks that adorn Capitol Avenue from the historic Union Pacific train depot to the Capitol.
But the Pace's commitment extends further. For the past three years, we have proudly served as a top-level sponsor for Cheyenne Frontier Days. What initially began as a gesture to give back to Wyoming has evolved into something much more profound.
The primary motivation was to showcase the remarkable beauty and allure of Wyoming to those associated with our business. Michael shared with Cowboy State Daily, "I really wanted to show all the people who were in my business just how cool Wyoming is. But the people of Wyoming and the event itself have created this magnet for us to want to return."
A significant portion of the revenue generated from Cowboy Skill games is directed towards sponsoring Cheyenne Frontier Days and enabling our employees to take part in this exceptional event. Our aim is not just sponsorship; we cherish the opportunity to have a platform that we can genuinely call our own.
Cheyenne Frontier Days has not only been a perfect showcase for our products, but it has also brought the Pace-O-Matic team together in unexpected and heartwarming ways. "After that first year, we knew we were onto something that's very helpful for us," said Paul Goldean, Pace-O-Matic's President and CEO. "We have an affinity for Wyoming in general through Michael Pace and his prior history with Wyoming. It just made sense for us to do something in Wyoming and bring people there to see the beauty of the state."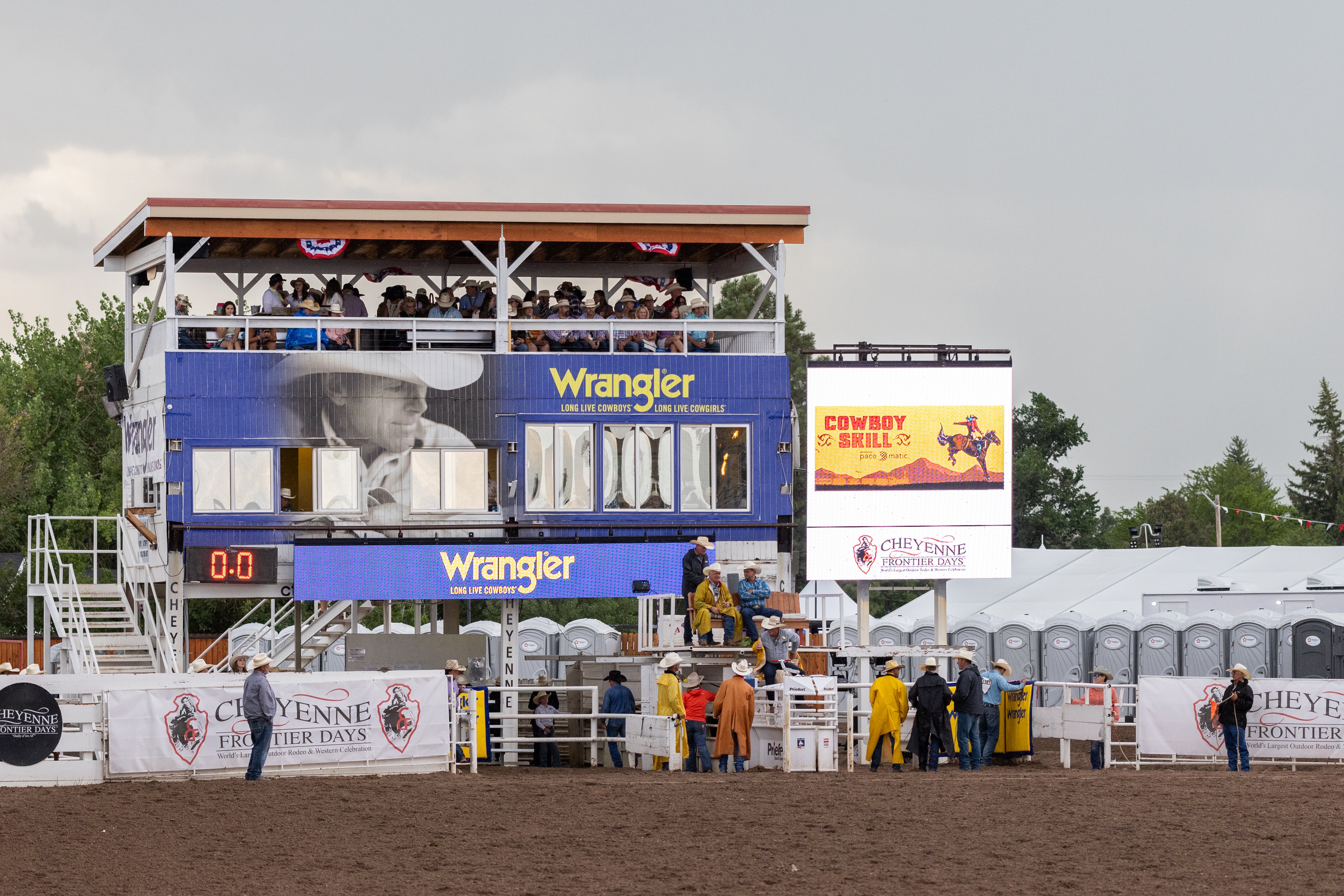 Our involvement has grown over the years, with the first year witnessing the arrival of around 300 attendees, partly due to space limitations due to the COVID-19 pandemic. It was during this time that we introduced the tradition of honoring Wyoming heroes during Cheyenne Frontier Days. These are individuals who have saved lives, made a difference, or had a profoundly inspiring story to share.
Last year, we had the privilege of hosting 600 people at the event. We provided accommodation in Cheyenne hotels, dining experiences from local restaurants, and shopping trips at local stores. Attendees enjoyed access to concerts and exclusive discounts at select Cheyenne merchants, particularly those in support of our skill games, allowing our guests to immerse themselves in full Western attire and enjoy the Cheyenne experience.
What sets our participation apart is the informal and personable nature of the event. "This is not like most corporate events you would go to," Goldean said. "You don't wear a name tag at the event. You have to meet people. So, you might be sitting at dinner with us, and you're sitting next to a national lobbyist or you're sitting next to the Speaker of the House of Wyoming, and you don't even know it."
The informal nature of things keeps it all fun, Goldean said, and it's part of the charm of the whole event for us.
"Plus, you're wearing cowboy outfits, you're wearing jeans, stuff you just bought at the Wrangler Boot Barn, or at the rodeo, and everyone's kind of hanging out, talking about their new boots and cowboy hats, and their bolo and everything else," he said. "It really puts people in a different environment, gives them a different perspective."
It's a unique experience that fosters genuine relationships, and it's a facet of the event that we hold dear.
Our annual celebration of Cheyenne Frontier Days transcends a Platinum sponsorship; it is a testament to our enduring commitment to the beauty, wonder, and spirit of Wyoming.
As Michael Pace himself professes, once you experience it, you become a believer.